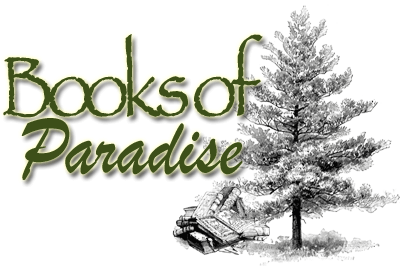 News
In 2011, we closed our physical bookstore and are now selling strictly on the internet.
New Arrivals
We have just acquired a collection of local history books. Click on the "Local History" link under Browse by Category on the right side of our home page. Keep checking back as we are adding more listings daily.
We are always interested in purchasing books, if you are in the Butte County area. Email us (bkspdse@pacbell.net) or give us a call (873-6503).
Quote of the

Week
"I believe in the magic of books. I believe that during certain periods in our lives we are drawn to particular books--
whether it's strolling down the aisles of a bookshop with no idea whatsoever of what it is that we want to read
and suddenly finding the most perfect, most wonderfully suitable book staring us right in the face. Unblinking.
Or a chance meeting with a stranger or friend who recommends a book we would never ordinarily reach for.
Books have the ability to find their own way into our lives
.
"
-- Cecilia Ahern