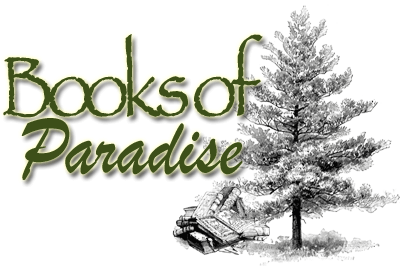 Due to the Camp Fire, we've had to evacuate away from our book inventory and it is unknown when we can return. We know our book location is safe. If you choose to place an order, please be aware it could be a significant delay. Thanks. 
News
In 2011, we closed our physical bookstore and are now selling strictly on the internet.
New Arrivals
We have recently acquired a collection of books on Alaska. Enter Alaska as a Keyword in the Search box in the upper left corner of our homepage. Keep checking back as we are adding books daily.
We are always interested in purchasing books, if you are in the Butte County area. Email us ([email protected]) or give us a call (530-873-6503).
Quote of the Week
"There are two perfumes to a book. If a book is new, it smells great.
If a book is old, it smells even better. It smells like ancient Egypt.
A book has got to smell. You have to hold it in your hands and pray to it.
You put it in your pocket and you walk with it. And it stays with you forever.
"
--Ray Bradbury