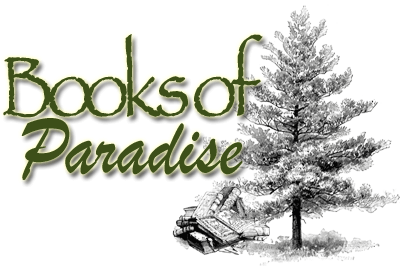 News
In 2011, we closed our physical bookstore and are now selling strictly on the internet.
New Arrivals
We have recently acquired a collection of quilting books. Click on the Quilting Books link in the Browse by Category box on the right side of our home page. Keep checking back as we are adding books daily.
We are always interested in purchasing books, if you are in the Butte County area. Email us (bkspdse@pacbell.net) or give us a call (530-873-6503).
Quote of the

Week
"Books. They are lined up on shelves or stacked on a table.
There they are wrapped up in their jackets, lines of neat print on nicely bound pages.
They look like such orderly, static things. Then you, the reader come along.
You open the book jacket, and it can be like opening the gates to an unknown city,
or opening the lid of a treasure chest. You read the first word and
you're off on a journey of exploration and discovery.
"
--David Almond

Tambourine! The Happy Sound, Second Edition
Tabourot
49.95 USD
Add to Shopping Cart



An Extensive Bibliography on Falconry: Eagles, Hawks, Falcons and Other Diurnal Birds of Prey, Parts I, II & III, 3 Volume Set
Olendorff, Richard R. & Sharon E. Olendorff
79.95 USD
Add to Shopping Cart



Diccionario Manual E Ilustrado De La Lengua Espanola, Cuarta Edicion Revisada (Manual and Illustrated Dictionary of the Spanish Language, Fourth Edition Revised)
Canellada, Maria Josefa; Izquierdo, Guadalupe Galan
29.95 USD
Add to Shopping Cart



Prehistoric Human Ecology Of The Big Sur Coast, California; Signed (#61, Contributions Of The University Of California Archaeological Research Facility)
Jones, Terry L. & Douglas J. Kennett & Steven A. Moffitt
89.95 USD
Add to Shopping Cart



A Neotropical Companion: An Introduction To The Animals, Plants And Ecosystems Of The New World Tropics
Kricher, John C. & William E. Davis Jr. (Illustrator)
14.95 USD
Add to Shopping Cart



The Works Of Flavius Josephus, The Learned And Authentic Jewish Historian And Celebrated Warrior, With Three Dissertations, Concerning Jesus Christ, John The Baptist, James The Just, God's Command To Abraham, & C. And Explanatory Notes And Observations
Josephus, Flavius; Whiston, William (translator)
49.95 USD
Add to Shopping Cart



Sagebrush Reflections: The History Of Amedee And Honey Lake; Signed
Purdy, Tim I
19.95 USD
Add to Shopping Cart



Walt Disney's Donald Duck in "A Christmas For Shacktown"
Barks, Carl & Walt Disney
49.95 USD
Add to Shopping Cart