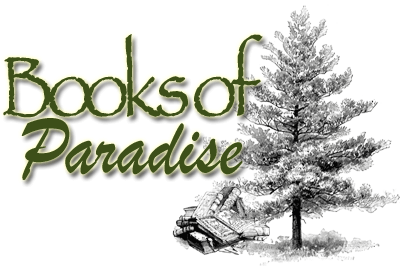 News
In 2011, we closed our physical bookstore and are now selling strictly on the internet.
New Arrivals
We have just acquired a large collection of Judaism books. Put "Judaism" as Keyword in the Search box at upper left of home page. Keep checking back as we are adding books daily.
We are always interested in purchasing books, if you are in the Butte County area. Email us (bkspdse@pacbell.net) or give us a call (530-873-6503).
Quote of the

Week
"
Books are the carriers of civilization. Without books, history is silent, literature dumb, science crippled,
thought and speculation at a standstill. Without books, the development of civilization would have been impossible.
They are engines of change (as the poet said), windows on the world and lighthouses erected in the sea of time.
They are companions, teachers, magicians, bankers of the treasures of the mind. Books are humanity in print
."
-- Barbara W. Tuchman