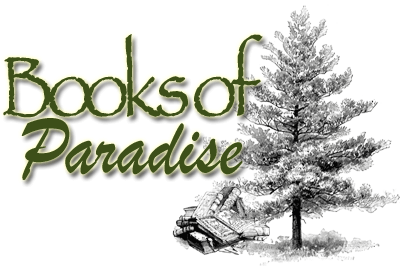 News
In 2011, we closed our physical bookstore and are now selling strictly on the internet.
New Arrivals
We have recently acquired an estate of local E Clampus Vitus (Clamper) books. Put "Clamper" as Keyword in the Search box at upper left of home page. Keep checking back as we are adding more listings daily.
We are always interested in purchasing books, if you are in the Butte County area. Email us (bkspdse@pacbell.net) or give us a call (530-873-6503).
Quote of the

Week
"Books may not change our suffering, books may not protect us from evil,
books may not tell us what is good or what is beautiful,
and they will certainly not shield us from the common fate of the grave.
But books grant us myriad possibilities: the possibility of change, the possibility of illumination
.
"
-- Alberto Manguel