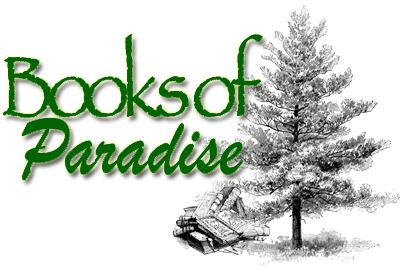 Due to PG&E's ongoing "Public Safety Power Shutoffs", you may not be able to reach us by phone. If you aren't able to leave a message on our answering machine, please send us an e-mail, as we are able to access our e-mails during the shutoffs. We apologize for any inconvenience.
News
Update 8/2020: Our home is finally complete, and we are pleased to see that a lot of homes are being rebuilt. There are now over 500 new homes in Paradise and Magalia.
In 2011, we closed our physical bookstore and are now selling strictly on the internet. On Nov. 8, 2018 Paradise and surrounding areas suffered a devastating fire (known as the Camp Fire) which destroyed 95% of the town. We lost our home but our book location survived, as the fire did not reach that area. We look forward to seeing how the ashes are transformed into a beautiful Paradise once again. 
We have a large collection of books on Paradise and Butte County. Click on the "Local History" link on the left under Browse by Category.
New Arrivals
We have recently acquired a collection of over 120 Franklin Leatherbound volumes. Click on Easton/Franklin Leatherbounds under Browse by Category on the left side of our homepage. Keep checking back as we are adding books daily.
We are always interested in purchasing books, if you are in the Butte County area. Email us ([email protected]) or give us a call (530-873-6503).
Quote of the Week
"There's nothing as cozy as a piece of candy and a book.
"
--Betty MacDonald